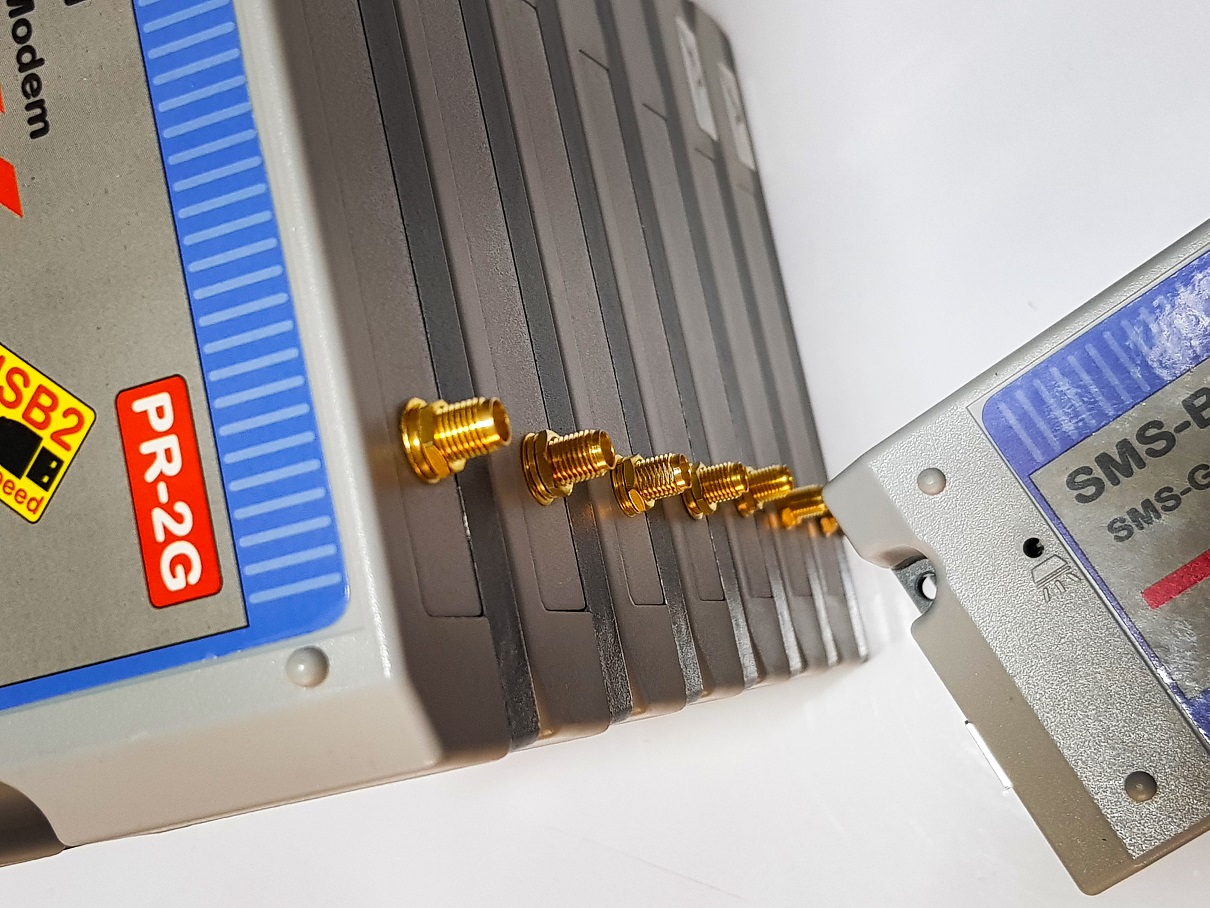 Introducing SMS_BAN
In order to be able to fully introduce the device to you, we must first know what SMS Ban is?
The SMS_BAN modem is one of the new products of the Manshoor simin Company, and in a simple definition, it is a device that is used to send and receive SMS through a SIM card.
The SMS_BAN modem is connected to a computer or laptop through the USB port and is connected to the programmer software through the Activix file (SMS_BAN.ocx) and sending and receiving SMS can be done with it.
128 SMS_BAN devices can be connected to one system.
Prevent copying of software
There is a battery inside the device that supplies the power required by the device, charging this battery is provided through the USB port, if the device is used to send bulk SMS, the battery must be charged through the device adapter. acceptIn order to use the SMS_BAN modem, there is no need to implement the AT_Command and PDU protocol to send and receive Persian SMS.
The USB class of this modem is Mass Storage (not Virtual Com).
Frequency band support: EGSM900/DCS1800 Dual Band or GSM850/1900 or Quad Band

Features of the SMS_BAN modem
A summary of SMS_BAN device applications
SMS to inform customers in companies, stores, offices, institutions, such as welcome announcements, festivals, discounts, product introductions, etc.
Notification SMS such as announcing grades to students or their parents in schools
Sending cultural SMS in institutions, organizations, offices, universities and schools
Receive suggestions and criticisms via SMS
Notifying marketers, agents, colleagues in companies via SMS
Send SMS greetings and congratulations for special occasions
SMS survey for SMS products
Warranty activation or product warranty inquiry
Mass SMS software
Receiving criticisms and suggestions and complaints from customers
01
Packing and preparing to send to customers
02
General testing and review by QC department
03
Assembly of parts on the device
04
Production of the body of the device
Results
By purchasing SMS-BAN from Manshoor simin , you can benefit from a one-year warranty and 10 years of after-sales service.
32% increase in color variety
Increasing the knowledge of experts by 95%
71% increase in strength against impact